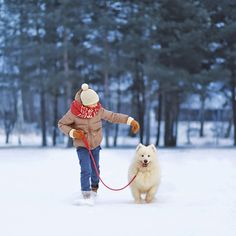 Even though the weather is chilly, nothing beats the winter blues like a walk with your best friend! Grab your gear and get out there!
There are many benefits to walking for you and your friend. Taking the time to get out of the house will decrease stress and help you bond with your pet.
Don't forget to check the forecast before heading out! Depending on the weather, it may be appropriate to bundle up. Ask your veterinarian if your dog needs to have a jacket, or if their fur is sufficient.